Do you ever walk down the household cleaning aisle at your local supermarket and find yourself blurry eyed and gasping for air? That's me.  I seem to be highly sensitive to cleaning products.  So, I've searched the world over until I found true love.. The results?  Cleaner than ever, beautifully aromatic and a pleasant experience (scrubbing CAN be fun.)!  Most of the ingredients you may already have or can purchase at most  grocery stores, minus essential oils.
 Essential oils
are the KEY for so many products you'll make that it's worth purchasing a few.  NOWfoods online and other sources sell it as does Wholefoods and some health food stores.  These are all natural, plant derived and if you research them, you'll find why for centuries people have benefitted from God's own pharmacy. A few you should have are:
Lavender, Tea Tree
(these can be directly added to your skin without a carrier oil),
orange/lemon/grapefruit or lime
(citrus cleans!!)
eucalyptus
(add this to hot water for a steam when having any cold/cough ailments) 
peppermint
(great for mouthwash, toothpaste, foot scrubs, and nice smell) and
rosemary
(great for hair recipes, lip salve).  There are much much more out there, but these are the staples.  Here are my three tried and true cleaning recipes for you.  Enjoy!
All-purpose cleaner
2 cups hot water
1 ts. borax
1/8 c. white vinegar
1/4 c. lemon juice
6 drops lemon oil
4 drops orange oil
2 drops grapefruit oil (optional)
Dissolve the borax in the hot water.  Add remaining ingredients. Shake squirt bottle (Dollar Tree has great ones) vigorously for one minute for the oils to evenly distribute. Then add 1 ts. liquid castile soap.  Lightly shake.  Enjoy! A special use for this cleaner is saturating some paper towels in a baggy and packing it for picnics!
Surface and Glass Cleaner
1 c. white vinegar
1 c. distilled or de-chlorinated water
1/4 c. rubbing alcohol
10 drops lemon oil
10 drops rosemary oil
5 drops peppermint oil  Put ingredients in squirt bottle. Shake vigorously. Enjoy!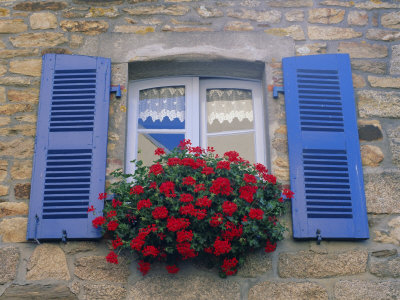 (you may have seen water/vinegar recipes before, the added rubbing alcohol causes evaporation so everything is streak free!  You'll love it!)
Lastly, the laundry!  You'll save mucho bucks per month.  If you need extra cleaning or sanitizing power, add chlorine-free bleach or white vinegar 5 minutes after the wash cycle starts.
Laundry soap
2 1/2 gallons 
very 
hot water (in this dissolve the soap)
1 bar laundry soap (Fels-Naptha, Zote or Kirk's hard water castile soap) 
grated
3/4 c. Arm & Hammer washing soda
3/4 c. borax (all supermarkets)
2 T. vegetable glycerine (optional: its a softener)  20 drops lavender oil (optional)
Here's how I mix it. I use an old 5 gallon laundry detergent pail. I keep it in the laundry room so as not to lug the heavy thing around. I boil some of the water and use hot water from the tap for the rest. Grate your soap in a well-ventilated room, add that and stir till dissolved. I use a big wooden stick. Then add your remaining ingredients except the essential oil (you can use any scent you prefer, but lavender is AWESOME for sensitive skin!) When well mixed, add the oil last. Stir.  Its good to make this so to set up over night. When using it will be like jelly and you can use 1/2 c. to 1 cup per load.  Enjoy!
The beauty of ALL these products is that they are safe on your skin!  No more rubber gloves!  They smell refreshing, do an amazing cleaning job and you don't have to fret about spills or kids and pets being harmed.  Finally, you will save loads money making your own
[polldaddy poll=5951115]